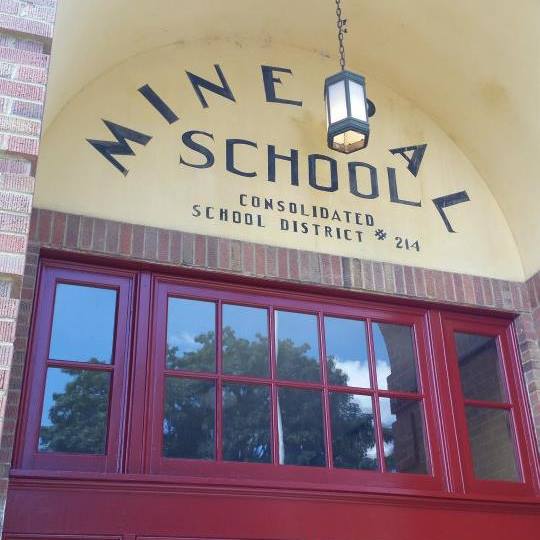 We're transforming a beautiful 1947 elementary school building in a small town near Mt. Rainier into an overnight artists residency and arts center. Please join us on this adventure as we renew the property and infuse new life into a space designed to inspire learning and creative thinking.
Mineral Elementary School operated until the early 2000s, when it was surplussed by its school district due to the declining student population in Mineral. (The original school was built in the 1910s or 1920s, but was burned to the ground by a student firebug. The building as we know it was built in 1947.) When Mineral Elementary was surplussed, two local residents purchased it and ran it from 2005 to 2010 as the Mineral Lake Events Center.
Due to the challenging economy, by 2012 the school went back on the market. In fall 2013, a member of the Mineral School board bought the building outright with an eye toward converting it into an artists residency and center that could serve the growing population of artists in the Pacific Northwest while also bringing creative folks from there and around the U.S. to the Rainier foothills to make and share their work in a beautiful and calming setting.
Since early 2014, the organization we're calling Mineral School has been working diligently not only on solidifying our organizational structure — forming a board and a lease agreement with the real estate organization, securing fiscal sponsorship with arts facilitator Shunpike, reviving the kitchen, and debuting experimental programs — but also on getting to know the welcoming community in Mineral and nearby Morton. We've also been getting to know the friendly female ghost who likes to hide keys. Read more about our artist programs and plans here.

Find us on Facebook.
We're also on the Map.

114 Mineral Rd. S., Mineral, WA 98355
360-492-0368