EVENTS IN MINERAL, WASHINGTON

<![if !vml]><![endif]>
4th Annual
Olde Time Christmas at Mineral Lake
Saturday, December 12, 2009 at 6:30PM
In downtown Mineral, WA

Photos Courtesy of Bob Harbison
(Click on individual photos to enlarge)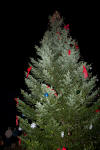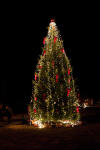 The photos are a gift from Bob Harbison to the people of Mineral with the following message: "People are welcome to download the photos and use them for personal use. They can also print copies for personal use, and mail the photos to friends and family. Basically they can do whatever they'd like except sell them. Consider them a small gift from me to the folks of Mineral. If folks would like to buy larger prints, like 8" x 10" I could do that for them, but the goal here wasn't to make any money so I'm totally fine with folks downloading them and printing them."

























































































It was a great time for one and all!

Santa's elves this year were Andrea Ettenhofer, Kayley Clothier and Katelyn Holmes. Our thanks to Mineral Lake Resort for carrying Santa across the lake in grand style by pontoon boat and to Mineral Fire Department for transporting Santa on land. Thanks to Ron Shepherd and Ohop Mutual for bringing their beautifully decorated truck up to Mineral for our celebration. The tree was donated by Hale's Christmas Tree Plantation and was installed and decorated by Mineral Lake Event Center staff along with Mike Gordon, Fran and Jack Dimmit, Nancy Bickford, Ron and Ramona Shepard, Jeanette Chamberlain, and Steve Downs. Mineral Lake Lions Club provided the street decorations around town, the decorating contest prizes, Santa's gifts and use of their Lions Den Campground for the event. David Cunningham donated the firewood for the fire pits and kept the fires going. Ellen and Bill Roix for their help and for donating Santa's chair. American Legion Post #171 & the Woman's Auxiliary for cooking, and providing the bull horn and speaker system. Headquarters Tavern for providing a fire pit for people to keep warm and Mineral Market for the marshmallows for roasting. John Sparrow and Steve Downs provided the Christmas music. Mt. Rainier Scenic Railroad, Eatonville Dispatch, Morton Journal, Dick Suter, Mineral Lake Event Center and Morton Elementary School all the help with advertising, making signs and passing out fliers.

Lots of people worked VERY hard to put the event together and Billie Sue Byrd-Cazerly was our leader! Good job Billie Sue!
~~~~~~~

Winners of the Home Decoration Contest were:
Debbie Sokol First Prize $100.00
Wade Koutney Second Prize $75.00
Jason & Julie Bush Third Prize $50.00

Thanks to everyone who added Christmas cheer to our town
by decorating their homes.
~~~~~~~

For more information please contact:
oldetimechristmasinmineral@hotmail.com

Photos from 2008ís event go to:
Olde Time Christmas 2008 Gallery

December 2008 - January 2009 Snow Photos

---

Mineral Lake Event Center Calendar of Events
Schedule or Attend an Event at Mineral Lake Event Center
Schedule or Attend an Event at Mineral Lake Lodge

Calendar of Local Events (Opening Weekend of Fishing Season):
Opening weekend of fishing season at Mineral Lake promises to be even more eventful this year. The Washington Department of Fish & Wildlife has been busy behind the scenes making sure the lake is well stocked for the many fishermen who have dreams of winning the annual fishing derby sponsored by American Legion, Storm King Post #171. A few weeks ago, 2,000 10 to 12 inch Triploid Rainbows were planted. On April 17th, 5,000 German Browns will be added and on the 23rd of April, the WDFW rearing pens at Mineral Lake Resort will be released into the lake. An additional 500 large Triploids should be in the lake before opening day.
Many other activities are planned for opening weekend to keep everyone else occupied and happy. Besides the Fishing Derby activities, there will also be food at the American Legion Hall on Front Street East. The Mineral Arts & Crafts Guild will be holding their 5th Annual Arts & Crafts Sale at the Mineral Lake Event Center on Friday and Saturday. Mineral Lake Event Center will have their 4th Annual Swap Meet on Friday, Saturday and Sunday. There will be many booths with something for everyone! The Women's Ministries of the Mineral Neighborhood Christian Center will have their Quilt and Bake Sale at the Mineral Lake Event Center this year. There will be the usual yard sales all over town. Check the bulletin boards at Mineral Market for yard sale notices.